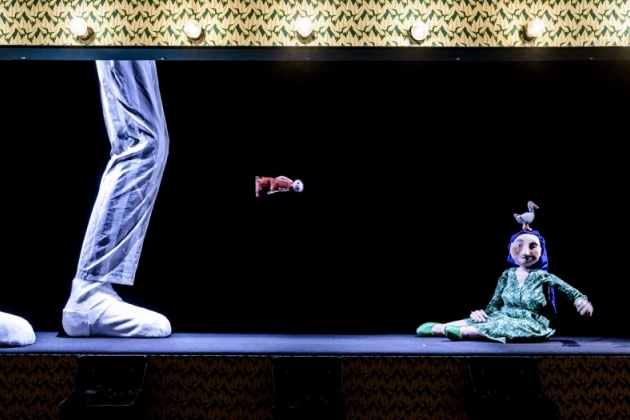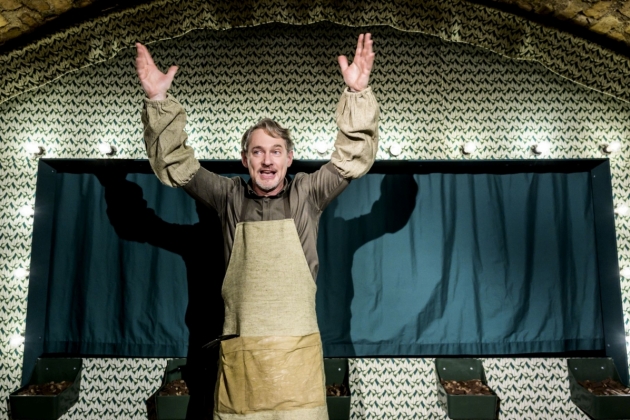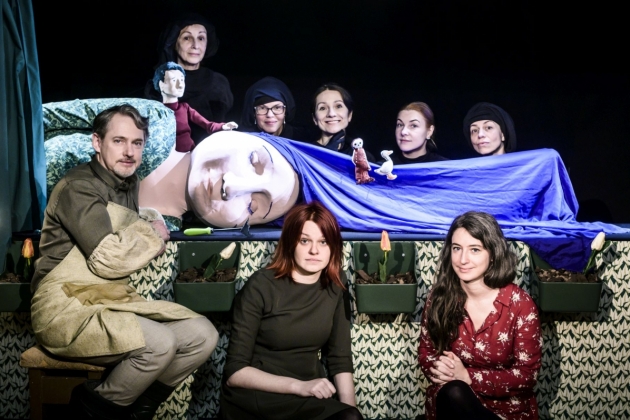 Death is always somewhere near to us. Just in case. And Death is not who all the misfortunes can be blamed for. It is an ordinary flow of Life granting us some miraculous moments as well – friendship, senseful conversations, games, and an overwhelming warmth accompanying them. It is somewhat odd but while getting familiar with Death we start knowing Life too. And vice versa. That is why to speak about Death and Life is a better solution than to hide or scamper to nowhere. The puppet performance Duck, Death and the Tulip attempts to disclose the importance of such conversations making the children familiar with the end as a natural stage of the circle of Life – a necessity of the counterbalance to Life.
Duck, Death and the Tulip is a 2007 children's book by a famous German author and illustrator Wolf ERLBRUCH. In 2006, the author was granted Hans Christian Andersen's Award, and in 2016 he received an international children's literary prize – Astrid Lindgren Memorial Award. Duck, Death and the Tulip is translated to more than 20 languages. And in 2018, thanks to the translator Rūta JONYNAITĖ, the book became available to Lithuanian readers as well.
Jūratė TRIMAKAITĖ, the puppeteer working in France and Lithuania, has been known to the adult and young audience since the year 2017 when The Direction was staged in the Great Hall of the Theatre "Lėlė". Later on the performance was nominated for the Golden Cross of the Stage Award. By the way, the new performance is being staged by the same team who has been working with The Direction: designer– Cerice GUYON (France), composer – Thomas DEMAY (France), actors of the Theatre "Lėlė" – Sigita MIKALAUSKAITĖ, Lijana MUŠTAŠVILI, Asta STANKŪNAITĖ, Deivis SARAPINAS. Recently, the team has been joined by the actresses Erika GAIDAUSKAITĖ and Elvyra PIŠKINAITĖ, and light designer Felix BATTAILON (France).