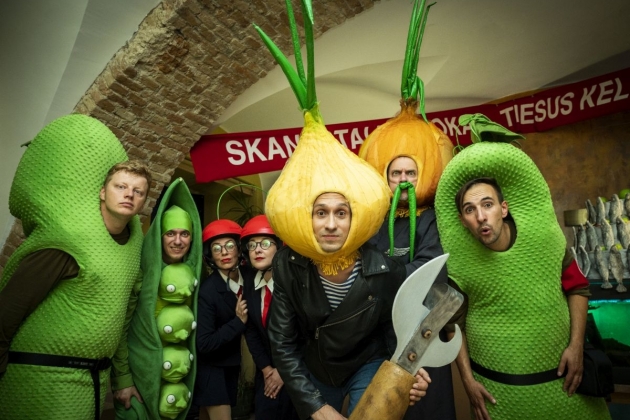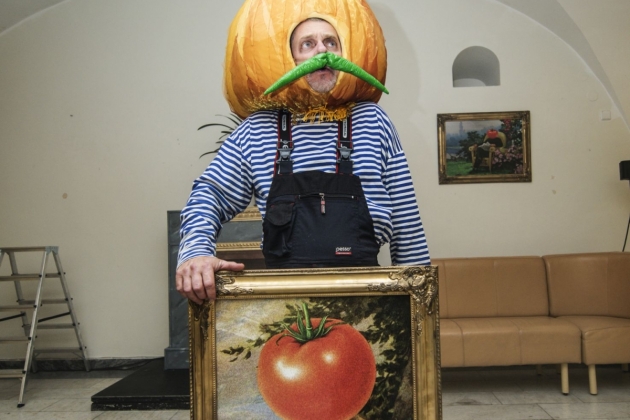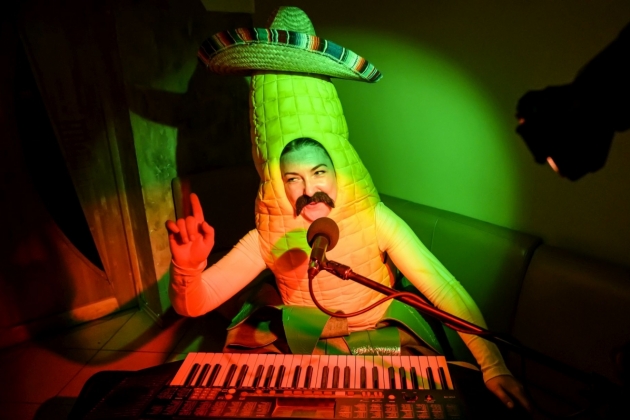 Director Šarūnas Datenis, artist Antanas Dubra and composer Vytautas Leistrumas present already a fourth performance for children. The performances by these artists – "Pinocchio", "No WI-FI in the village" and "Now you see it / No you don't" – received large numbers of positive reviews from both the spectators and the theatre professionals. Now the artists have decided to interpret Adventures of Cipollino by Gianni Rodari in a modern way.
Gianni Rodari (1920–1980), an Italian journalist and writer, the editor of several newspapers for children, was best known for his tales, especially the tale written in 1951, Adventures of Cipollino. In his tales, the author spoke not only of eternal values but, engaging the aesthetics of nonsense and humour, also boldly criticized political social events: probably because of that his tales are still read with pleasure not only by children but also by adults. In 1970, the author won the highest international award for children's literature writers – the Hans Christian Andersen Award.
This time, an adventurous story, full of liberation and fight for justice, awaits the young spectators, which was unable to fit into a single theatre stage and thus stretched through different spaces in the theatre. Together with the Little Onion Cipollino and other vegetables, children will search for a way to a free, unrestricted life; look openly and critically at our own history and at future prospects. As director Šarūnas Datenis states: "By this performance, we want to encourage children to think and rebel a little. To perceive that we live in a democratic state and that we do not have to blindly follow what we have been told to do. We have the right to ask questions, to share our ideas and to oppose the decisions of the authorities."