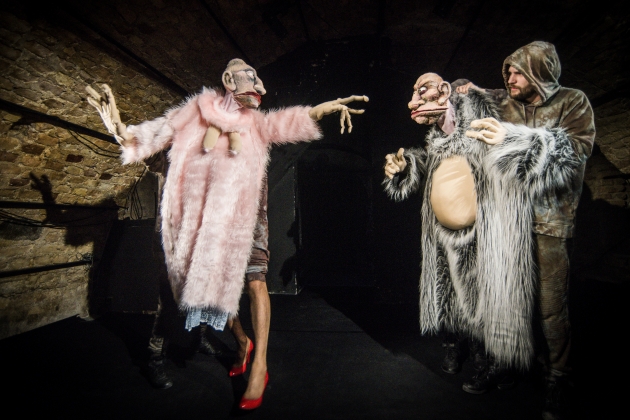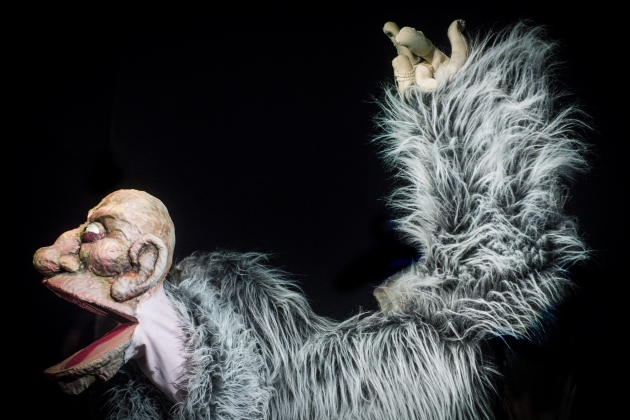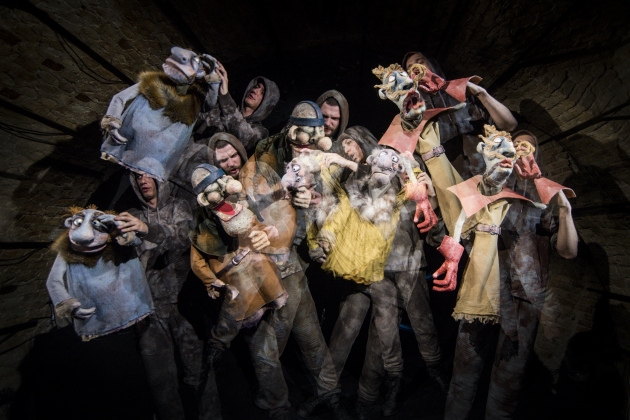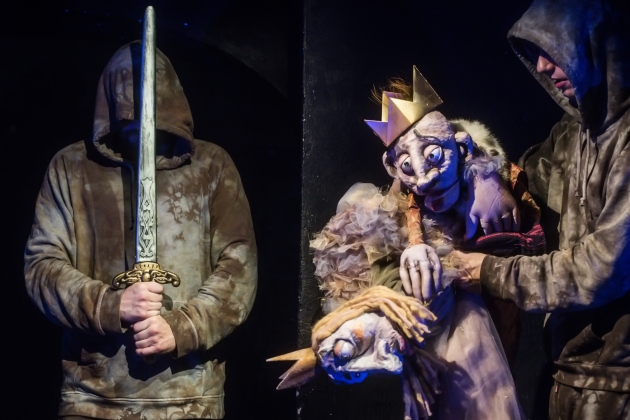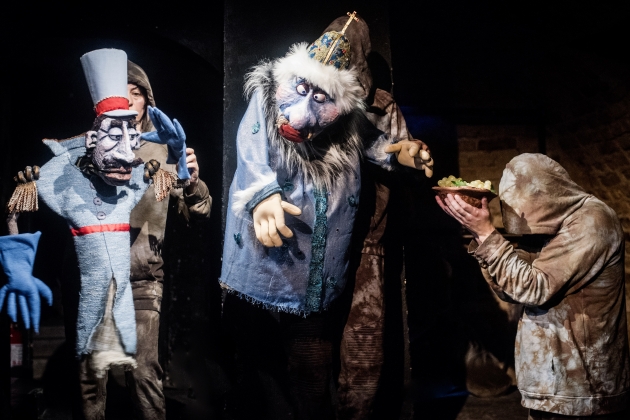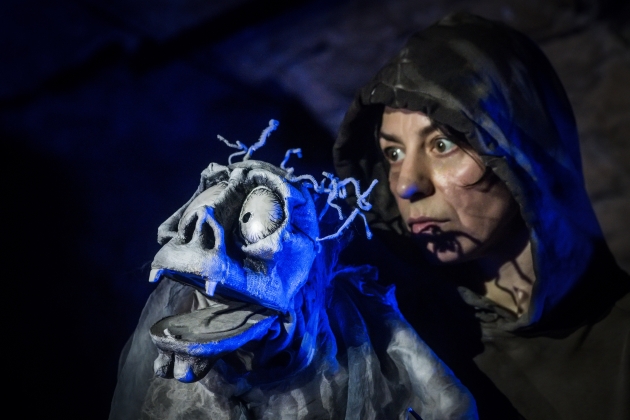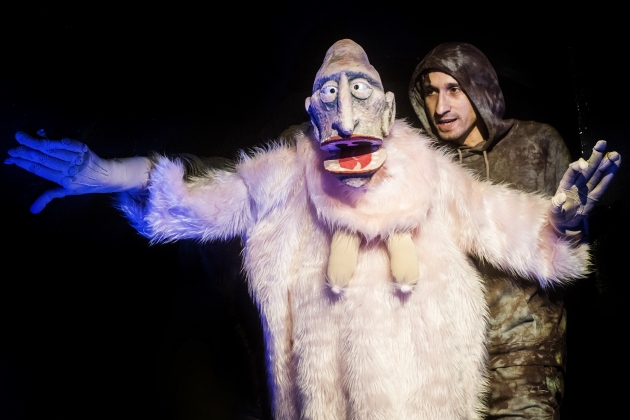 "King Ubu" by Alfred Jarry called as the begining of absurd theatre has never been staged in Vilnius theater "Lėlė". This chrestomatic piece for the very first time is presented by one of the best known compemporary Europe puppet theatre creators and pedagogues – director, actor and designer from Netherlands – Neville Tranter in a creative collaboration with well known Lithuanian artists such as composer Faustas Latėnas and dramaturge Vaiva Grainytė and four "Lėlė" performers.
It's simply unavoidable that in "Lėlė" small stage in an absurd way seeking for power and control born grotesque "King Ubu" characters will come together with nowadays global political events. Although the director points out that the most important thing in this performance is audience acknowlegment of human relationships: Pa Ubu and Ma Ubu – is a husbant and wife acting next to a 14 years old teenager that doesn't want to be a king. This muppet type puppet show which is full of humor will welcome audiences not only to laugh from the characters but also with them.
Neville Tranter – Stuffed Puppet theater founder, leader and only full time member creates performances for both children an adults in muppet puppet style which he believes are the best actors. His artistic works are known for its individuality and acknowledgeable working style which lead to multiple appreciations and awards in international festivals in Germany, Italy, Czech Republic, Croatia and many more.