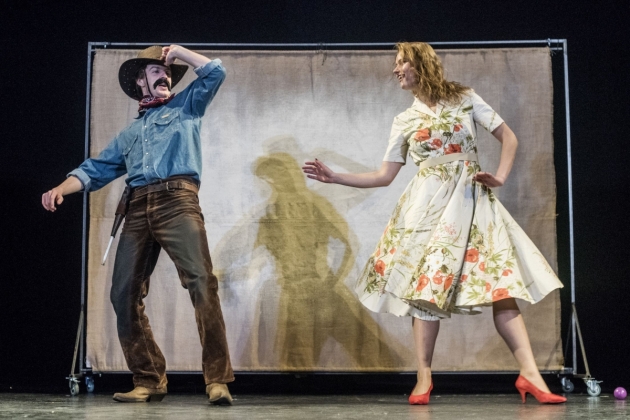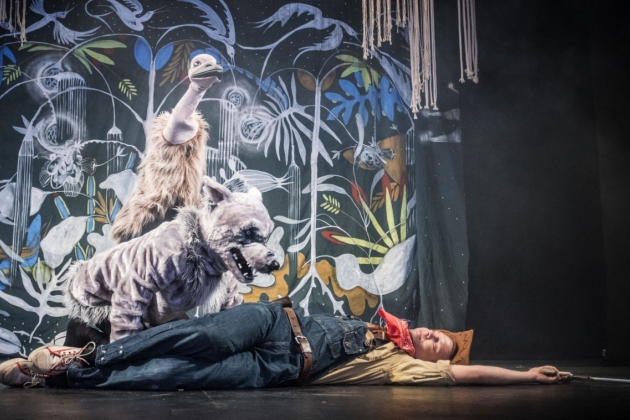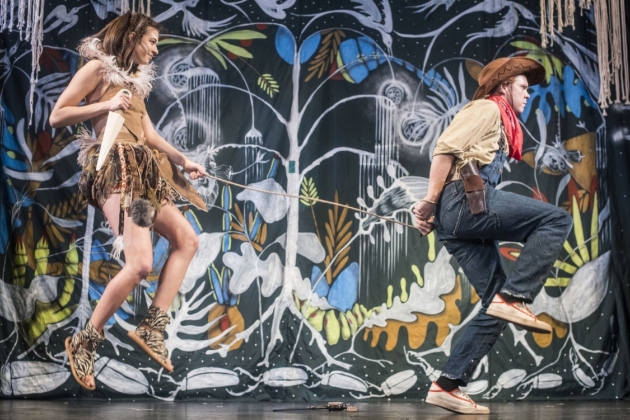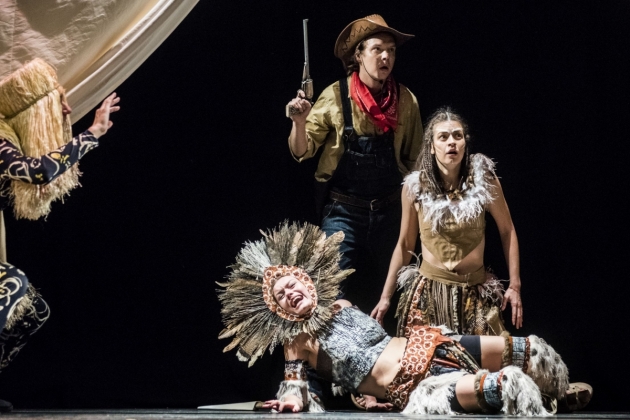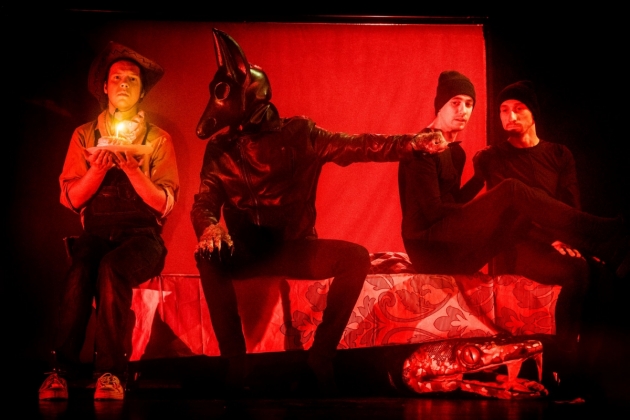 The main character of the performance is a little brave cowboy named Joe, living in a cowboy family. Ardent Joe early feels a desire for adventures and one day he decides to visit his grandma, who lives very far-away. Unexpectedly, Little Indian Joe finds himself in a magical forest where he forgets who he is.
In immense valleys, canyons and forests, Joe experiences adventures, danger and love. He is captured by Indians and meets the princess Mokahonta. Because of love, Joe becomes an Indian, but this beautiful life does not last. Popobawa, a mystical creature as old as time, becomes Joe's main challenge.
Fighting for good, the hero faces fear and courage, magic and secrecy. Following our hero, with the help of impressive, constantly changing scenography and huge masks, we will explore the wilderness far and wide.
By this performance of "Lėlė" Theatre, a young team of artists is debuting: director Karolis Vilkas, designer Romanas Duda and costume designer Ieva Šimukonytė.