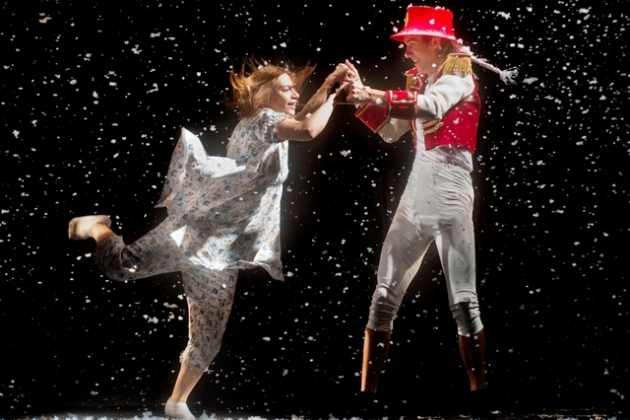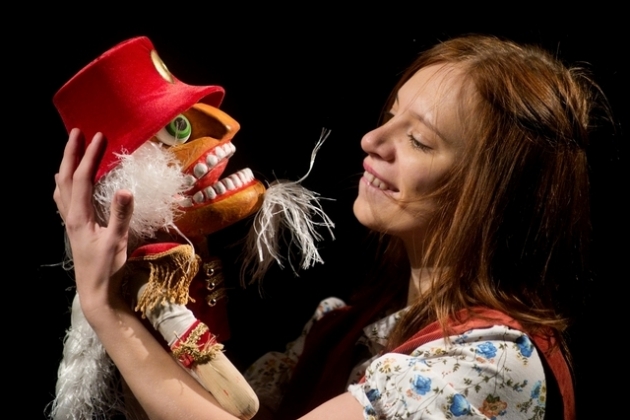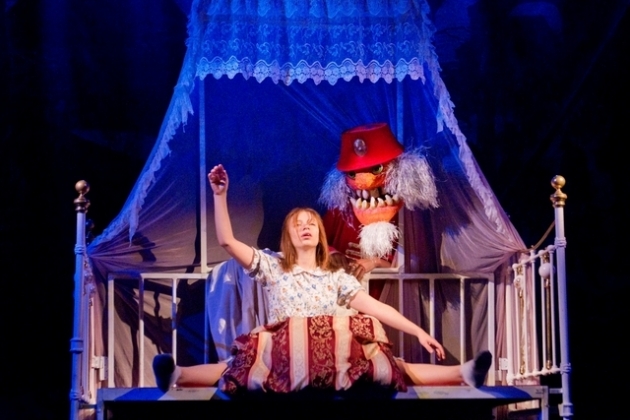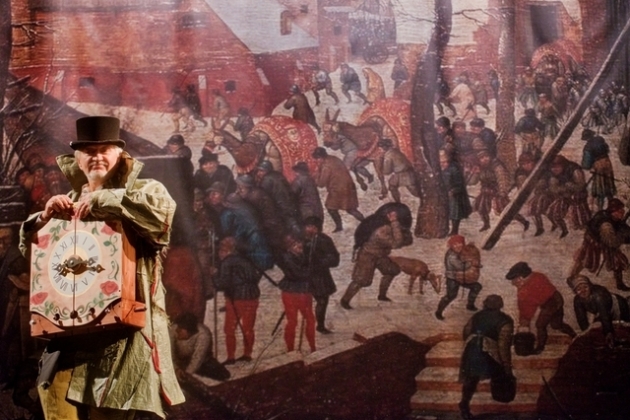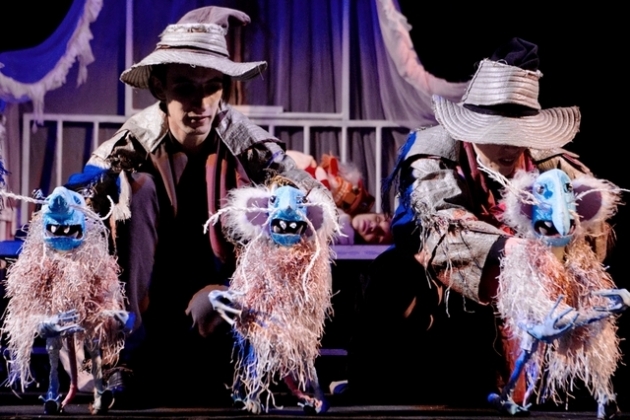 The fairy tale "The Nutcracker and the Mouse King" by the German romantic Ernst Theodor Amadeus Hoffman is a children's literature classic, which constantly returns to Lithuanian theatres in a new form. In puppet theatre, this fairy tale has become almost a chrestomathic material for creators. This is due not only to the imagery of the fairy tale and the problems of the relationship between children and their parents, but also to the direct development of puppet theatre motifs in the work - the images of toys and puppets coming to life.
The director and designer Vitalijus Mazūras has staged "The Nutcracker and the Mouse King" at Vilnius Puppet Theatre, Panevėžys Puppet Carriage Theatre and Liepaja Drama Theatre. According to the director, "the multi-layered layers of meaning of the fairy tale, the imaginative language of the author of the work and the fable that emphasises the theme of children's creativity gives the theatre maker the possibility of boundless fantasy. It is therefore not surprising that Hoffman's fairy tale continues to survive the tests of time and constantly encourages us to delve deeper into already developed themes, to seek new ways of expression. "The world of The Nutcracker and the Mouse King is full of fantasy and creativity, and is alien to naturalism - all of which is close to puppet theatre.
E.T.A. Hoffman's tale contains many topical themes. The author affirms the right of the child to live in the world of his or her imagination, depicts the beauty of unlimited childhood imagination, the meaning of the childish play, delves into the nuances of the psychology of girls and boys, and, last but not least, develops the theme of the eternal battle between good and evil. The director is particularly interested in the motif of dreams in the fairy tale, so it is not surprising that the main action of the play takes place... in bed. The latter transforms into different forms and takes the viewer to different spaces, separated from each other by the barricades of reality, fantasy and dreams. The actors perform both with puppets and live, and Mazur, using Breughel's painting as a backdrop for the set, against which the characters of the play are also acting, creates a veritable "painter's theatre", immersing us in an irrational, yet conscience- and value-driven, world, covered with a soft layer of snow at Christmas.