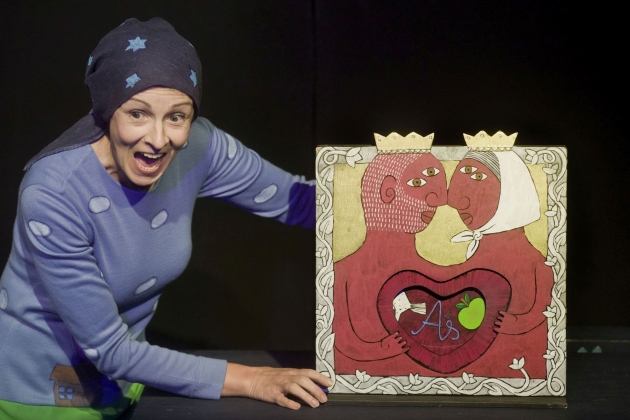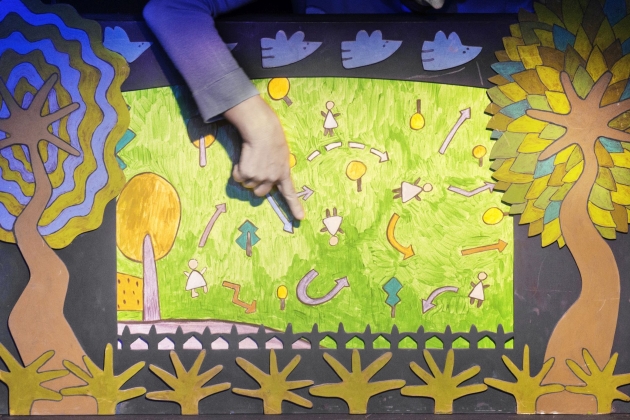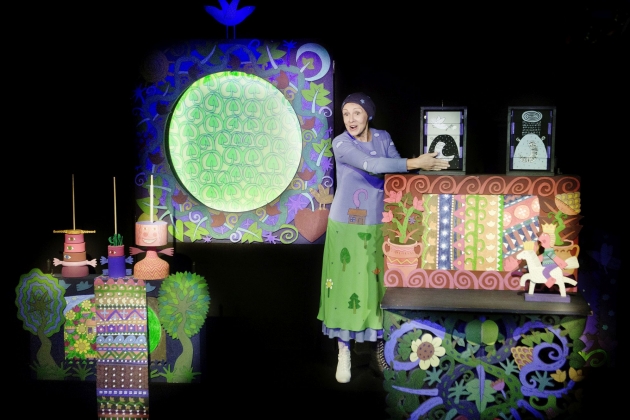 "The Gold Apple-tree, the Wine well"  is one of the most beautiful and most popular Lithuanian fairy tales. It's a wonder story about an orphan girl being oppressed by her step mother. As in every each fairy tale of this kind, there are loads of obstructions caused by the evil: the witchy step mother together with her daughters is torturing the orphan girl with impossible tasks. Despite that, goodness overtakes it all with the help of miraculous powers and in the end the orphan girl gets married to a young king.
"There are lots of wells – drink from the one where you find wine!" – this is the moral of this fairy tale. So does the young kind who wanders around in his kingdom searching for the one who will soothe his thirst and appease his hunger. Finally he meets the orphan girl and falls in love with her.
In this performance the creators of it had the chance to use several different visual theatre forms that usually are more likely known as if they belonged to cinema art. In the performance you can find loads of folk songs and poems but despite that, the story is based on images. The spectators can meet the oldest forms of visual theatre. Such as panoramas, mirioramas, diaoramas, taumatropas, laterna magica, mirioraminal cards and also – shadow theatre.