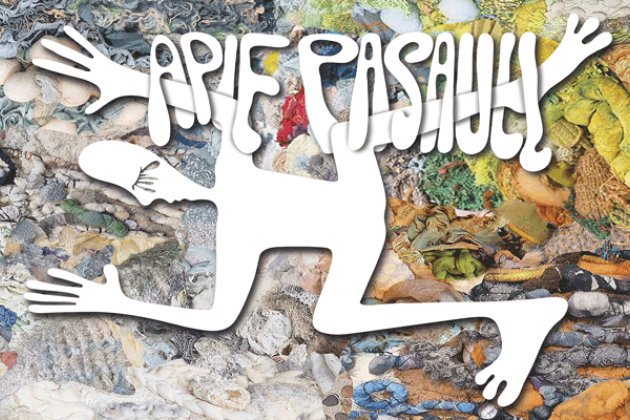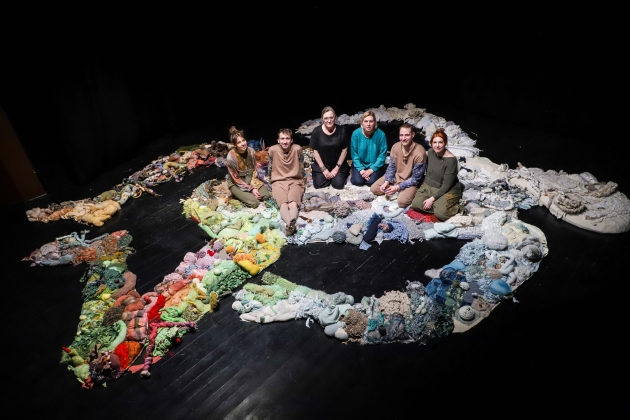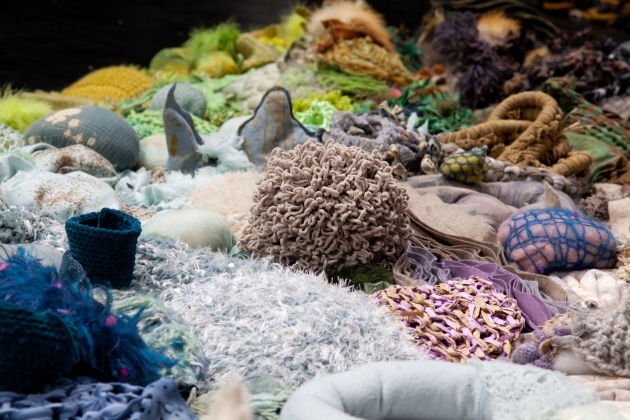 WAKIE-WAKIE, WAKIE UP
WAKIE BEASTS AND WAKIE BIRDS,
WAKIE TREES AND BUSHES,
WAKIE, HERBS AND FLOWERS, WAKIE FRUITS AND BERRIES.
WAKE UP YOU, OH PEOPLE TOO, IN YOUR SPIRIT AND IN YOUR HEARTS,
WAKE UP TO GROW.
(A. Ilgelevičienė "The Very First Festivals")
The performance, which develops the child's visual, auditory, and tactile senses, explains the world as full of creativity, constant change, and movement, following the cycles of nature, and human beings as a part of nature, which contains the whole Universe.
The performance is inspired by one of the oldest myths about the creation of the world. A giant duck perched on the water on the moon. After laying an egg, it was about to hatch. But when it got the urge to peck, it flew off in search of food. Meanwhile, the rain came and wetted the nest, making a hole in it, through which the egg fell out. It bounced into a cloud and broke into three pieces. From the yolk came the earth, from the white - the waters and from the shell the sky and stars.
T. Breznik. What is the Nature of an Immaculate World?
T. Breznik. What is the Nature of an Immaculate Wolrd? // EU Contemporary Puppetry Critical Platform, 2023-01-19 
About the World is a children's performance that breathes fresh air and looks into the distance, into the vast and expansive world that opens before us with all its sonic and visual attributes. The performance evokes the feeling of an open space into which we enter with open arms, ready to embrace all that it has to offer. It is a place that inspires confidence that we can learn from it and the inexhaustibility of its phenomena, and this will only be possible if we perceive the world around us as an offered, warm hand.
Skaitykite daugiau: www.contemppuppetry.eu
↗