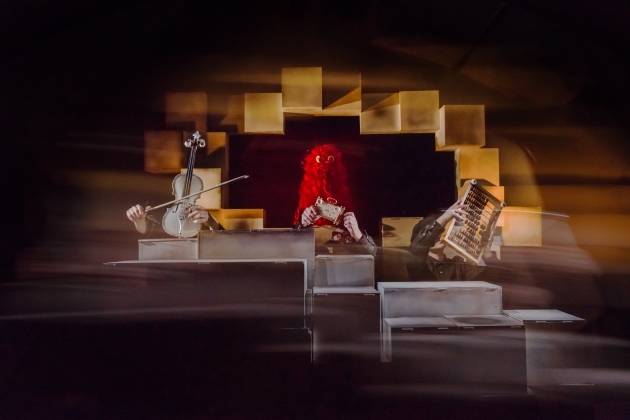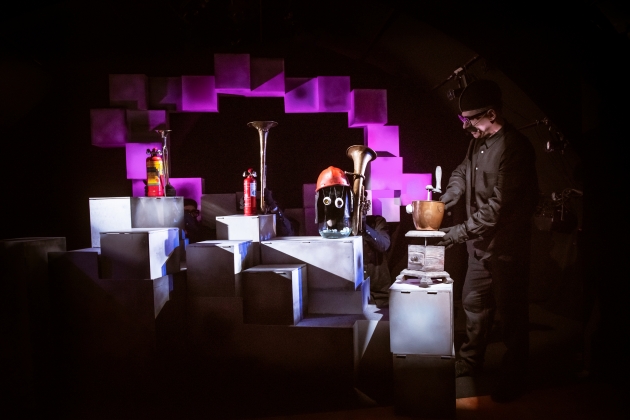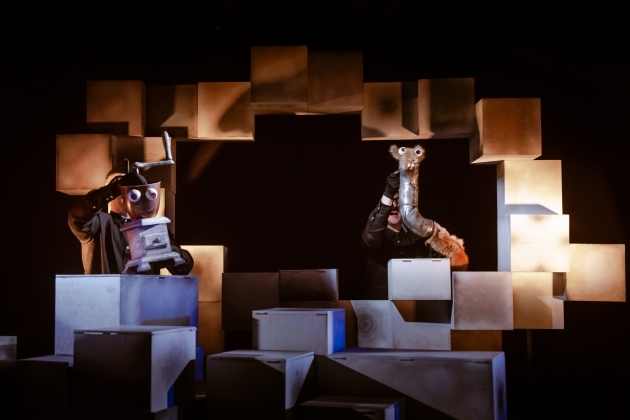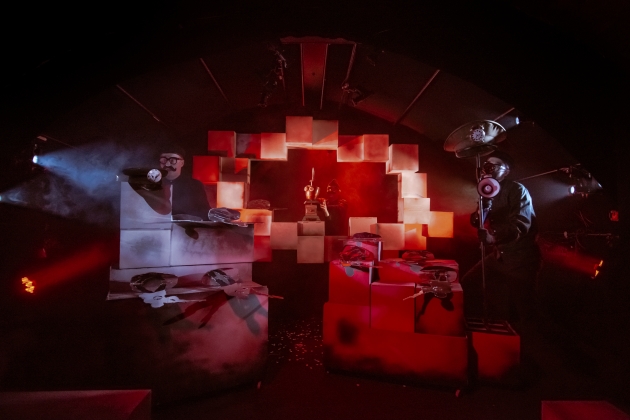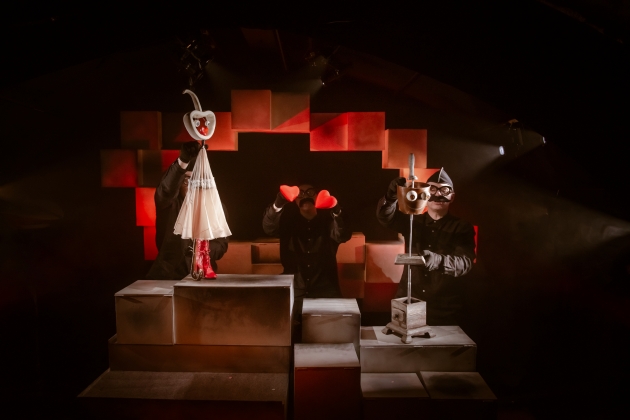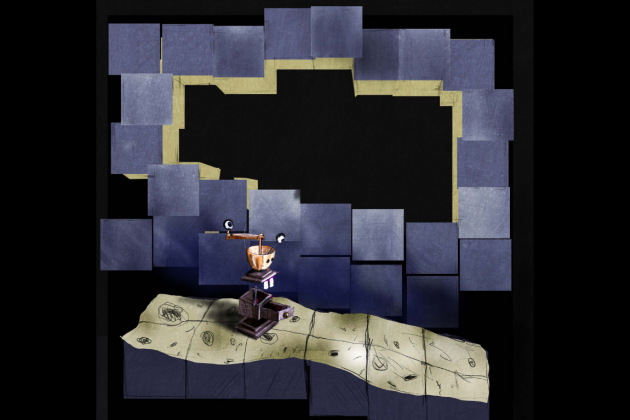 Coffee Grinder, the main character in the play, finds himself in the Shelter for Lost Items, where unwanted, faded, shaky items take medicine for sadness, since the Shelter's director, Mr Redbeard, keeps them locked in boxes and forbids from walking down the streets and crying. In this shelter for lost items, Coffee Grinder falls in love with the broken Missy Umbrella and flies to the Moon to look for a special machine to repair umbrellas. In this witty journey full of the strangest characters and spells, Coffee Grinder, while heroically trying to save Missy Umbrella from sadness, discovers something very simple and unexpected...
The fairy tale
Coffee Grinder
which has inspired the play, written by the well-known Polish poet Konstanty Ildefons Gałczyńskia and adapted for the stage by the Polish playwright Małgorzata Sikorska-Miszczuk, promises the audience a rhythmic and symbolically expressive puppet show in which lyrical and playful adventures follow one another.
It is interesting that Gałczyński, famous for his collection of absurd miniatures and humours Green Goose Theater (a performance for young people was created at Vilnius Puppet Theatre in 2010), wrote Coffee Grinder while residing in Malūnų (Mill) Street in Vilnius.
"I do understand that one can be born a sleep soother, but does one have to remain a sleep soother for a lifetime?", asks one of the heroes of our story. And it seems to me that this question reflects the meaning of the play the best. We do not seek answers – we prefer to ask questions. I believe Coffee Grinder is a play about revealing the potential of oneself. And at the same time – about the healing powers of hugs we are so lacking these days," said Polish director Ewa Piotrowska, for whom this is not a debut at the Puppet Theater (play Red Book).