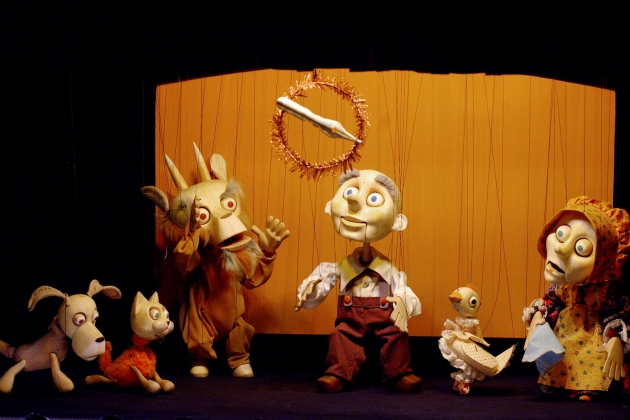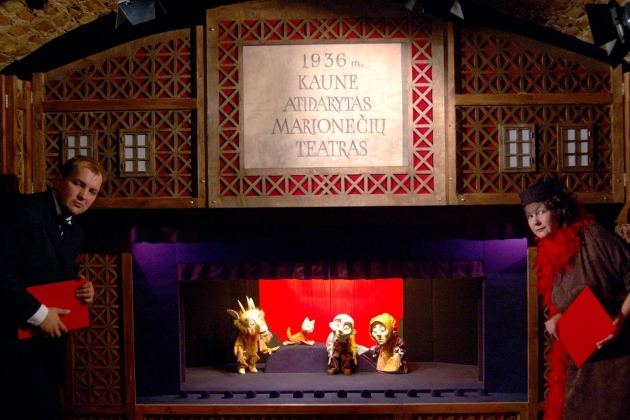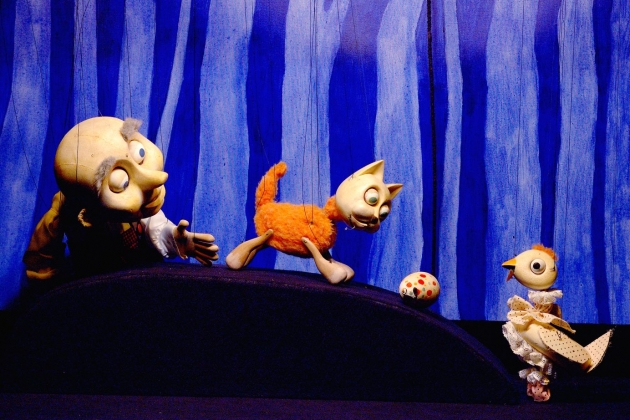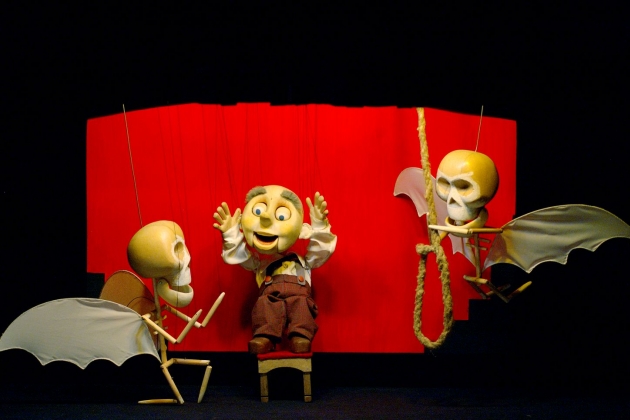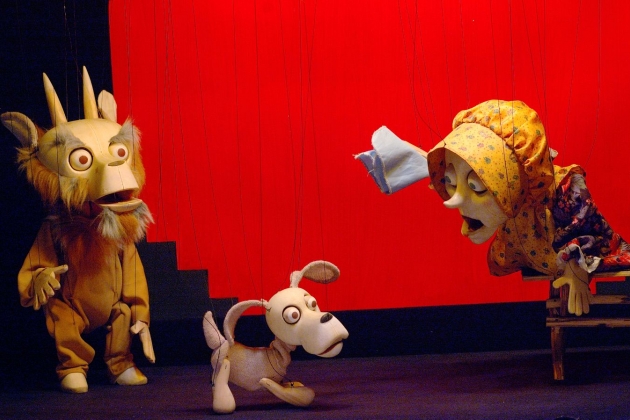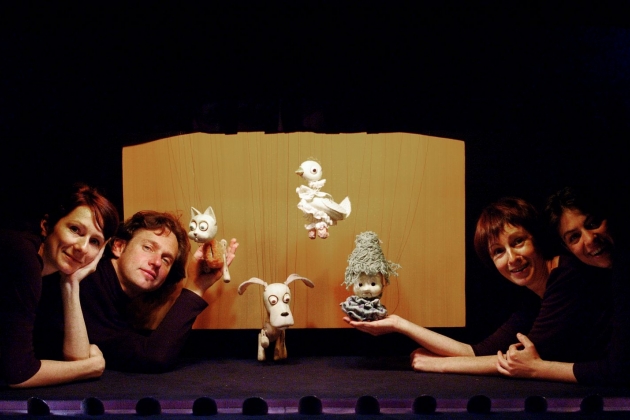 Everyone probably knows what is a marionette. It is a puppet that acts in the theatre and it moves by being manipulated with strings by the performers. Many different countries have their own specific marionettes.
The Lithuanian marionette is special because they were created by the famous Lithuanian artist of the Interwar period Stasys Ušinskas. He also created the first professional puppet theatre in Lithuania and the first puppet film "The fat-man's dream". 
Actors Olga and Irmantas tell the spectators about the magical marionettes made by Ušinskas, they read extracts from his manual of manipulating marionettes which is the only one of it's kind in Lithuania and maybe in the whole world...