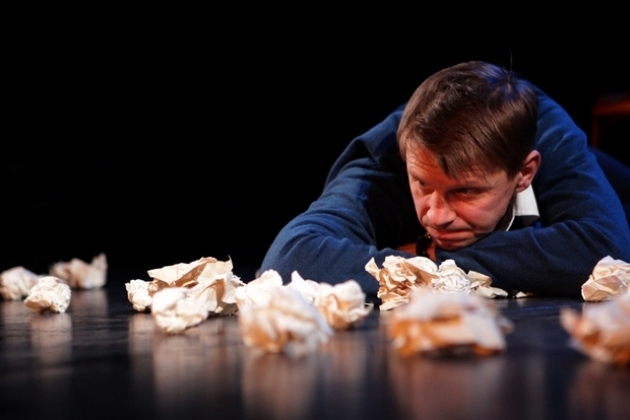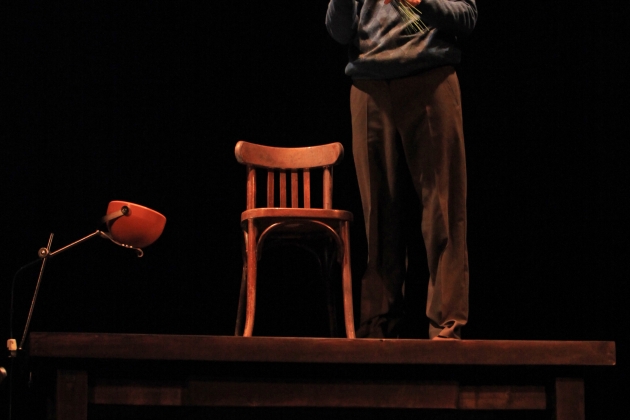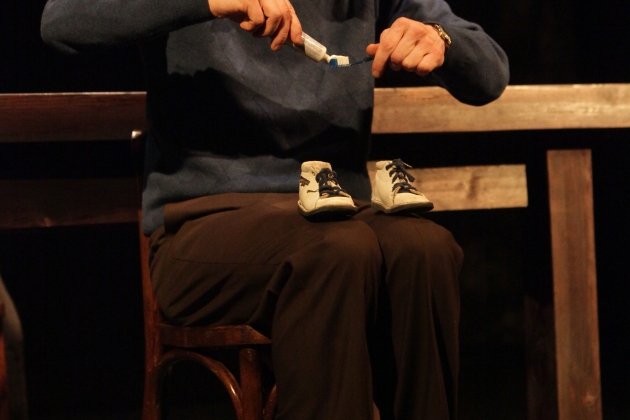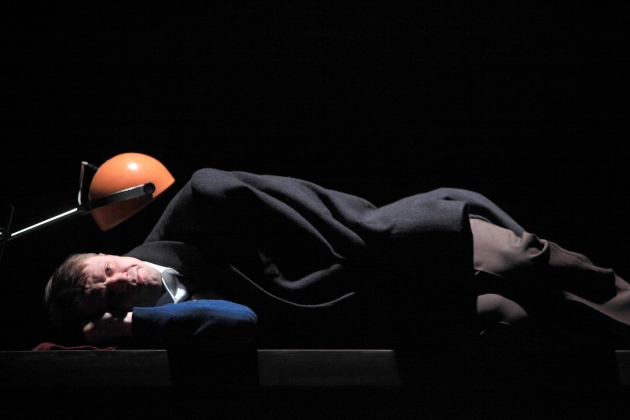 Vladas Šimkus (1936–2004) was a Vilnius based poet, translator and editor, who's fate is one of the most mysterious in Lithuanian literature. He started publishing his works while still in school and by the age of 24 he published his first book of poetry, and one more selection of poems a few years later. In 1968 his book "Geležis ir sidabras" (Iron and silver) was published and immediately it became on of the crucial events in Šimkus' biography and in the world of Lithuanian poetry. It surprised the poet's colleagues and literary critics with it's radical turn towards ironic speech and an attempt to dethrone many old cultural myths.
However, soon after that he stopped writing and devoted himself mostly to translation work and working as an editor in many Lithuanian cultural journals and newspapers. He has translated into Lithuanian the works of A. Mickiewicz, A. Pushkin, B. Brecht, H. Heine, F. Garcia Lorca, F. Schiller, J. W. Goetthe and many others.
The performance "Iron and Silver" directed by Rolandas Kazlas is an open conversation with the audience about choice. Also it is an invitation to find and feel the mysteriously weak silver light of poetry in our cold, grey and trivial everyday lives. It's an invitation to strive for these silver minutes. Sometimes a fight is carried out as a subtext, as silence...