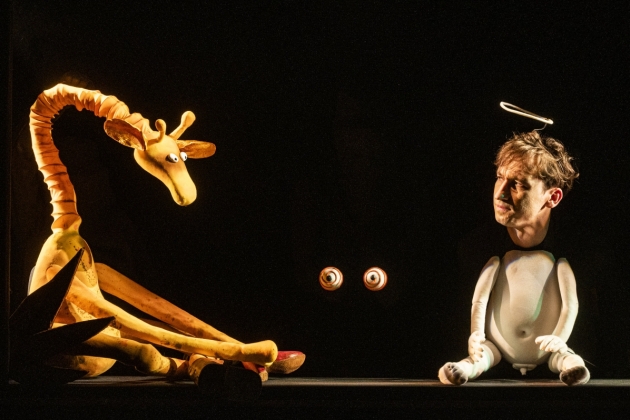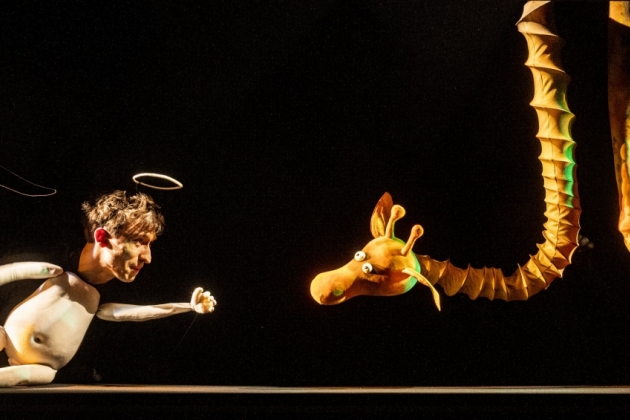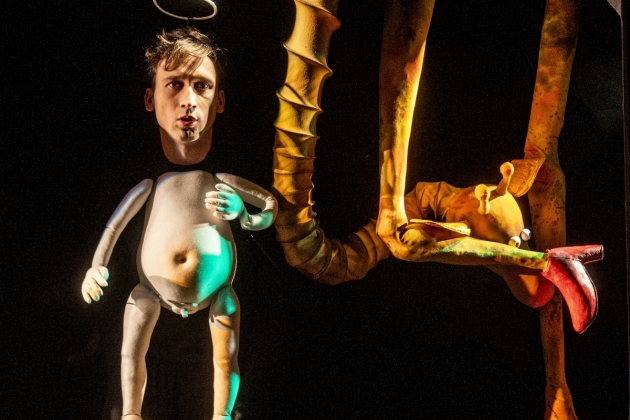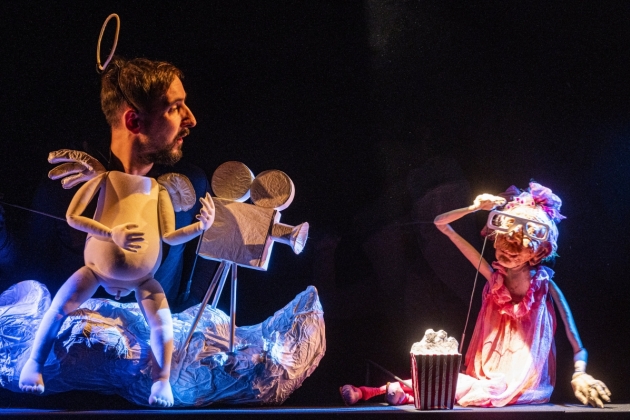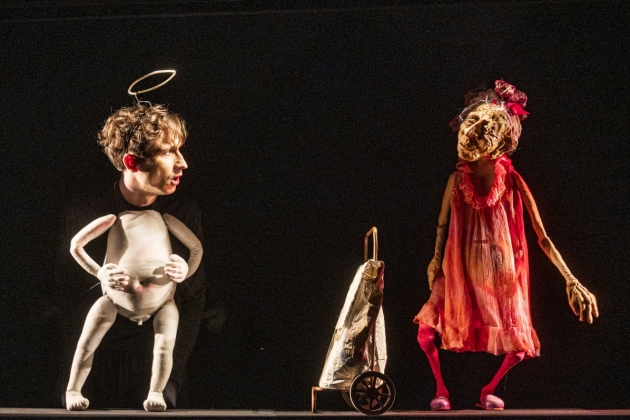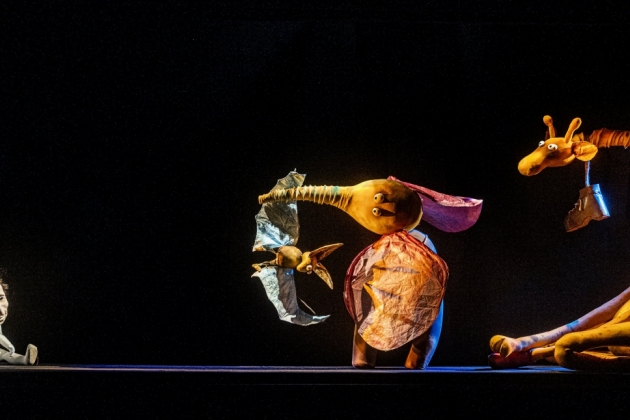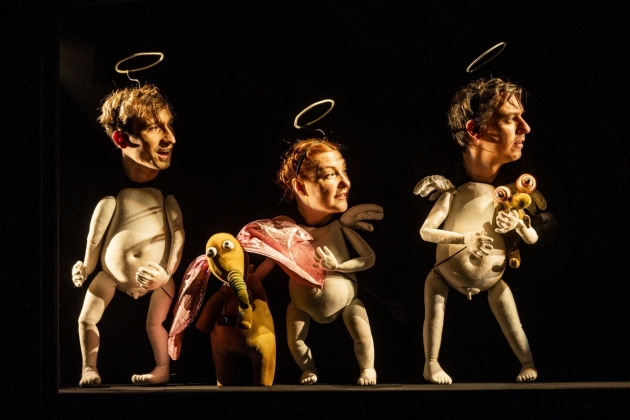 "That is the story about the importance of interrelation between people; the story tells that huge and good things happen when you really take care of someone; and the real happiness is to know someone worries about you sincerely," says the director of the performance Agnė Sunklodaitė.
The plot is based on the story about Giraffe and Angel. Giraffe is neglected by the friends as after numerous failures she suffers, their friends decide she attracts the disasters herself and it is very dangerous to make friends with her. Meanwhile, she has a guardian Angel somewhere in the Heaven, who is not called a guardian anymore as he is useless – he has lost someone he's had to take care of... Following many challenges Giraffe and Angel meet finally. And miracle happens!
The scenography created by the designer uses a so-called black cabinet miraculously making the characters of the play to appear and disappear. The puppeteers will not only help their characters to enliven complex moves and guard their lives, actions, and avoid the falls, they will also use the tantamareska technique, i.e. the art of illusion, where the actor and the puppet appear at the same time. Such appearance of the living plan will replicate the storyline of the guardian angels and the importance of the relation among people.